October 23, 2017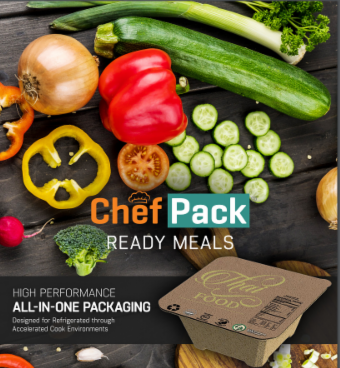 Fresh, Fast, and Functional
Introducing Chef Pack® Ready Meals: your food packaging solution.
Ready Meals are designed to withstand the most demanding accelerated oven conditions, along with protecting the health of consumers and the environment.
Features
Suitable for accelerated cook, combi, conveyor, convection, and microwave ovens up to 520 °F
Design allows for superior heat circulation and retention
Product remains sealed for entire life cycle (co-packer to oven)
Made with 100% recyclable and compostable materials
Reduces consumables cost
Custom designs and branding
For more information, please visit www.chef-pack.com, or contact Chef Pack General Manager Kevin Dunlea at kdunlea@chef-pack.com.
Archives