October 27, 2017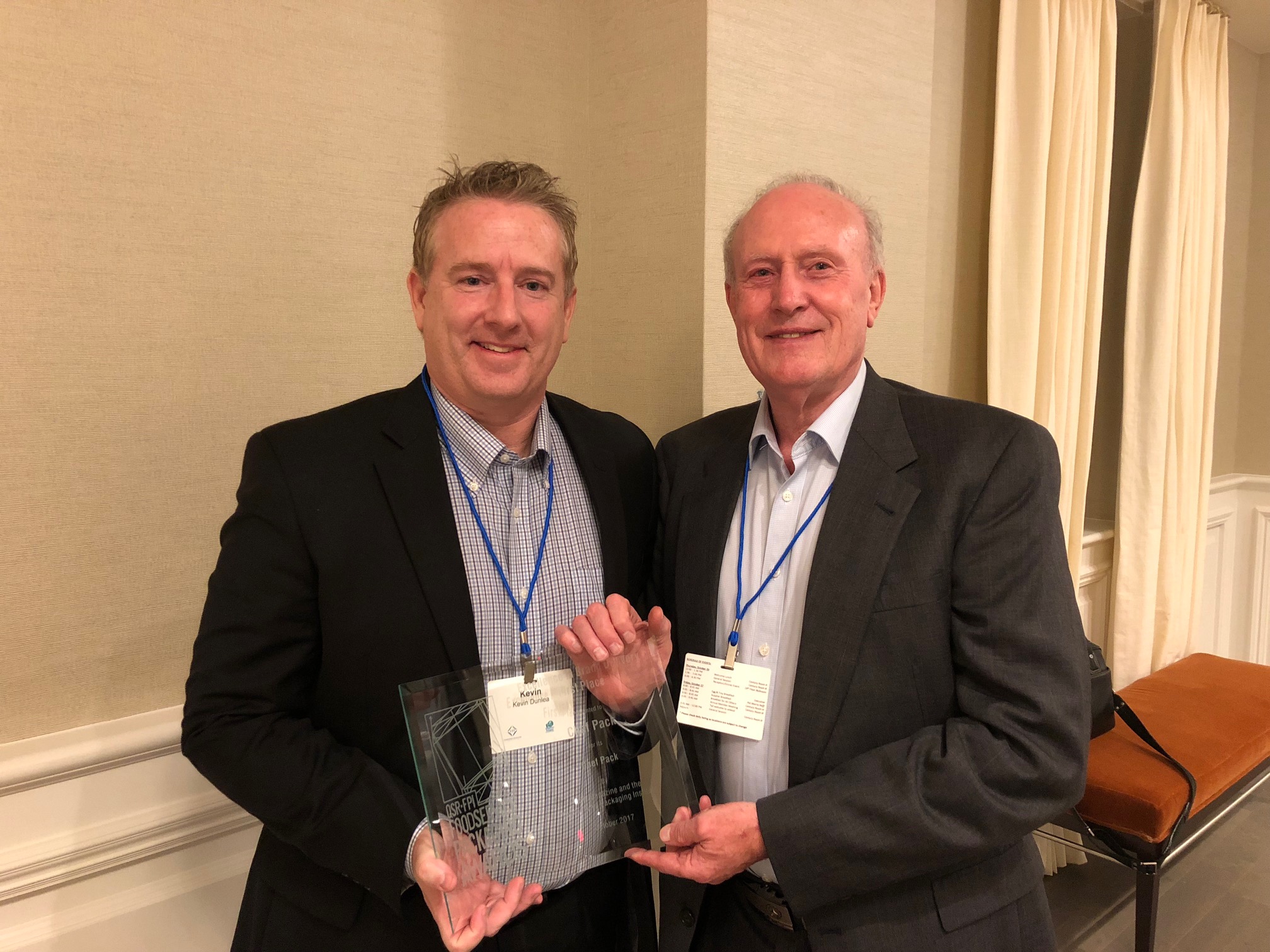 Thursday, October 26, 2017
Lake in the Hills, IL- Chef Pack® was named the recipient of the Excellence in New Menu Launch award at the Foodservice Packaging Institute's Fall Conference in Dallas, TX. This was in response to the success of the gluten-free Starbucks breakfast sandwich, which features Chef Pack® packaging. To read a product review, click here.
The conference honors outstanding single-use foodservice packaging in various categories, including Excellence in Brand Delivery, Innovation in Convenience, Innovation in Manufacturing, and "Wow" Factor.
Kevin Dunlea, Chef Pack® General Manager (pictured above left) and Danny McCauley (right), Director of Product Platforming, were on hand to accept the award. Regarding the achievement, Dunlea commented, "Our focus is based around the design intelligence required for operators to execute at the highest level. Food quality, speed of service, and waste reduction is the result. We are honored to receive this award from QSR magazine and FPI."
Watch for a feature article in QSR's November issue. For more information on Chef Pack®, please visit www.chef-pack.com.
About QSR Magazine
Now entering its third decade of industry leadership, QSR continues to provide coverage of the entire limited-service restaurant market-from quick service and fast casual to snack and beverage brands and all points in between. It's a simple fact that QSR knows no peers when it comes to reaching exclusively into the $450 billion limited-service segment. Visit QSR's website here.
About the Foodservice Packaging Institute

Established in 1933, the Foodservice Packaging Institute is the trade association for the foodservice packaging industry in North America. FPI's members include raw material and machinery suppliers, packaging converters, foodservice distributors and operators/retailers. Visit FPI's website here.
Archives